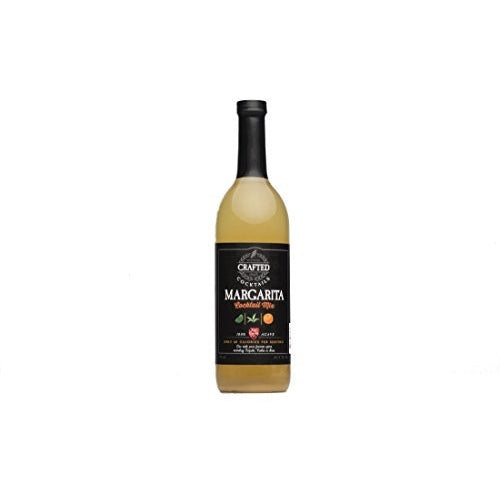 Crafted Cocktails - Margarita Mix - 2 Pack - 100% Agave for great taste and only 60 all-natural calories per serving
---
Brand: Crafted Cocktails
Features:
Hand-crafted, all-natural cocktail mix inspired by the world's leading mixologists
100% Agave Nectar highlights this playful blend of flavors
You deserve top shelf cocktails any night and Crafted Cocktails brings them home
Only 60 calories per 4 oz serving
Handcrafted in California
Details: Sweet, salty, sour and bitter - they're more than just rejected Snow White dwarf names, they're also the pleasing blend of tastes mingling in the classic margarita. MARGARITA COCKTAIL MIX is precision-crafted to deliver just the right amount of citrus flavors and agave with every pour. So, mix a hearty splash of this ALL NATURAL feisty fusion with your favorite spirit and enjoy.
---
Share this Product
---
More from this collection